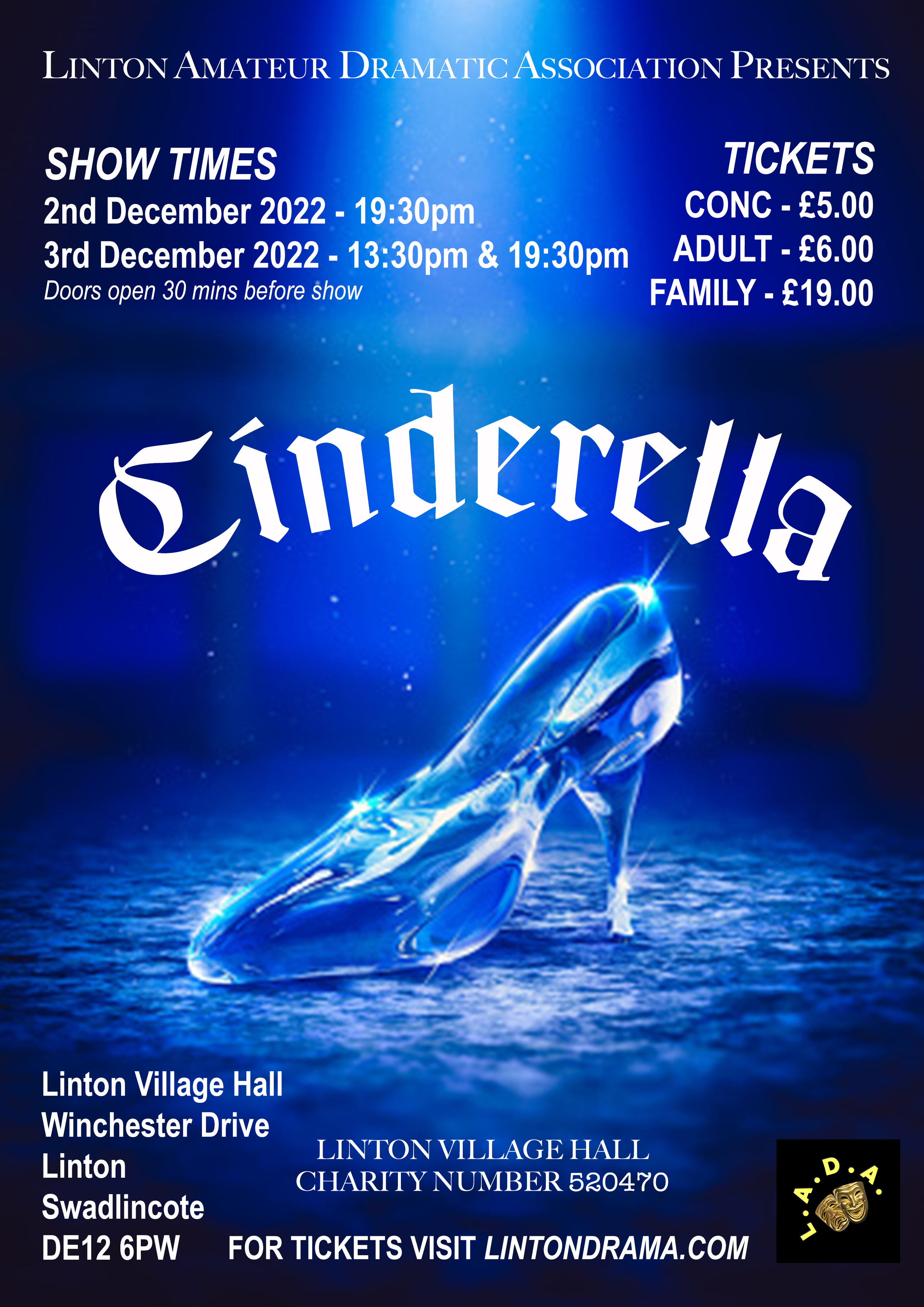 LADA will be performing Cinderella on 2nd and 3rd December 2022.
Come and enjoy us a fantastic pantomime full of love, betrayal and comedy. Will Cinderella meet the man of her dreams and go to the ball? How will she deceive her evil Stepmother and Stepsisters? With the help of her fairy godmothers, anything can happen.
Family entertainment for all ages.
2nd December 2022 7.30pm
3rd December 2022 1.30pm and 7.30pm
Doors open 30 minutes prior to show.
If you need more information or want to talk to us about your booking please use our enquiry form.
L.A.D.A.
Linton Amateur Dramatic Association
Our performances are held at:
Linton Village Hall
Winchester Drive
Linton
Swadlincote
DE12 6PW
You can contact us using any of the details below or complete the enquiry form.
Tel: 07966 679585
Email: lintondrama@yahoo.com